The One Who Started It All -
Celebration of Flowers
Kaveri Spa uses essential oils from across the nation and abroad. We then use these natural ingredients in our exclusive line of spa products from Kaveri Spa. Each of our products contains luxurious virgin coconut oil. Our team of experienced therapists will ensure your treatment and total relaxation. You may choose from our treatment menu for men and women which includes rejuvenating facials, traditional body scrubs and massages, or the spa package which can be personalized according to your needs.
Kaveri Menu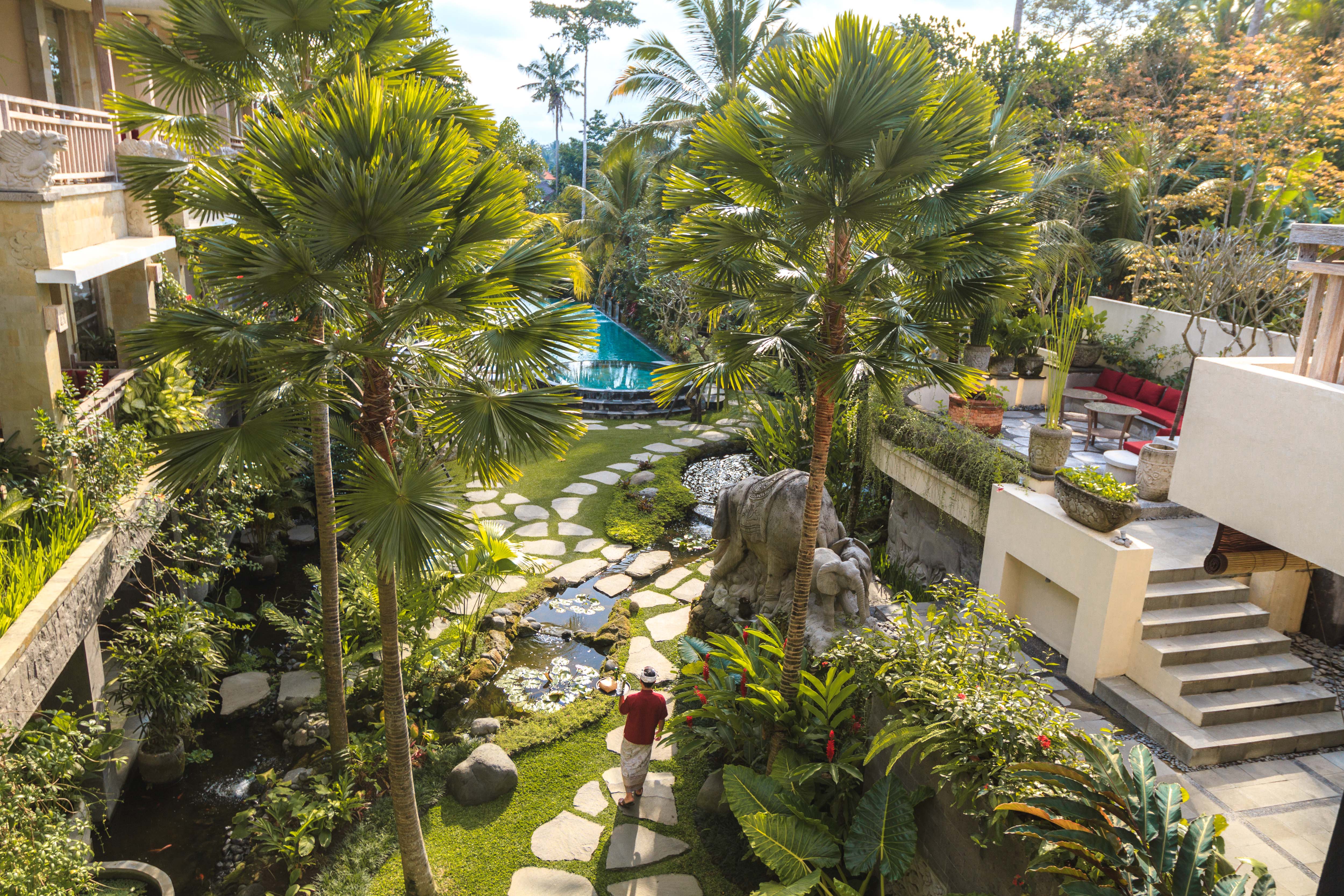 The Udaya
Where nature, culture, luxury and hospitality combine. Surrounded by majestic mother nature and inspired by Balinese architecture, The Udaya Resorts & Spa, located at the heart of Ubud evokes both romantic and relaxing atmosphere.
Visit
I can say it was the best massage I have ever had hands down (and I treat myself to a massage often!) The whole experience was amazing

Not only is the spa simply gorgeous the service is impeccable!

I found Kaveri Spa on Instagram after staying at Udaya for their iconic flower bath! I decided to book the Kaveri signature couple by contacting them through Instagram DM and turned out I experienced the best 2.5 hours of my life. Me and my loved one love it SO SO MUCH!

Definitely, I would recommend for anyone to book a spa, Jacuzzi and any available services from Kaveri Spa.

Definitely a great place to celebrate a honeymoon and will be hard to top when the time comes to choose a honeymoon destination! :p Thank you everyone at Udaya Resort for the hospitality & lovely experience in Bali.

5 stars! Highly recommended! The place is very clean and the staff is amazing! I would definitely come back!

Thank you to Kaveri Spa for their hospitality! It was the best massage I've had here in Bali!

Came for a 2-hour treatment at Kaveri Spa. My experience at the spa is flawless. The masseuses are extremely well trained, the massage technique took me to heaven! Never in my life I have ever tried a massage as amazing as this. The staff's friendliness is a cherry on top.

When you come to Bali, their flower bath is something you should not miss. Friendly staff, relaxing atmosphere, beautiful design both inside and out. Can't wait to get back here! This place deserves attention.

We are staying at a different hotel in Ubud, but I have heared so many good things about the spa at Udaya, and saw the beautiful photos on instagram, that i was sure, I wanna experience it. It exceeded all my expectation.

A must do if you are in Ubud. Amazing staff, relaxing atmosphere and overall just very special. One of the highlights of our trip to Bali !

This spa is out of this world. It is perfect in size and has everything you need.

This place completed my dream with beautiful bath setup on my birthday celebration trip. I am lost for words as I received the best service on the planet earth.

Your Bali trip is incomplete if you have missed taking a traditional Balinese massage followed by their famous flower bath. It is also the best way to conclude a long, tiring day of exploring Ubud.

Where should I begin! This was a very wonderful spa experience from start to finish. The communication was amazing and everything went way better than I expected!

I visit Kaveri Spa as Solo but i dont feel alone..the staff are very accommodating..

What a wonderful experience!!! You'll feel in heaven, not only because the relaxing atmosphere and the kindness of the staff, but for the quality of the massages!!!

All I can say is WOW!! My Bali trip was a dream come true thanks to Kaveri Spa. Omg when I walked and seen my flower bath my heart stopped. It was more than what I expected.

Celebration of flowers was one of the highlights of our Bali's trip this year.